Stay Cool and Odor-Free: Summer Deodorants That Really Work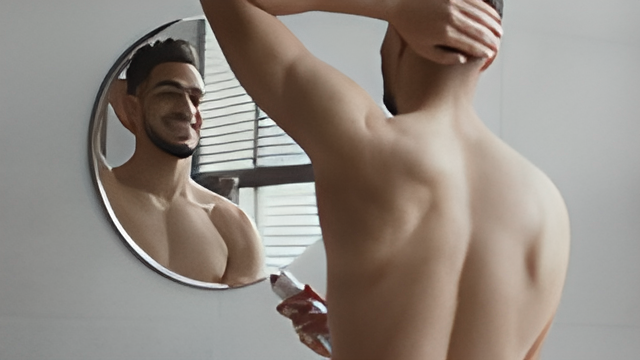 Summer is a season filled with sunny days, outdoor activities, and rising temperatures. While it's a time for fun and relaxation, it can also bring the challenge of staying cool and odor-free. Sweating is natural, but nobody wants to deal with unpleasant body odor during the hot summer months. That's where the right deodorant comes to the rescue. In this blog, we will explore some of the top summer deodorants that really work, helping you stay fresh and confident all season long.
Top Summer Deodorants for Odor Protection



Oud Seduction Deo 200ml : Experience the captivating allure of summer with Oud Seduction Deo 200ml. Embrace the warm and sunny days with its refreshing burst of citrus and bergamot notes, intertwined with a delicate floral heart and the richness of oud. This enchanting fragrance keeps you feeling fresh and confident all day long, while its sleek packaging adds a touch of luxury to your summer collection. Indulge in the seductive charm of Oud Seduction Deo and make this season truly unforgettable




Exuberance Deo 200ml : Enjoy the vibrant essence of summer with Exuberance Deo 200ml. Let the invigorating blend of citrusy top notes and blooming florals transport you to sunlit gardens and carefree days. With lasting protection against perspiration, this fragrance keeps you fresh and confident throughout the hottest summer moments. Embrace the vivacity of the season with Exuberance Deo, your scented companion for unforgettable summer adventures.




Milano Deo 200ml : Indulge in the allure of summer with Milano Deo 200ml. Inspired by the Mediterranean coast, this fragrance blends citrusy top notes with floral accords, creating a captivating and elegant scent. With long-lasting protection, Milano Deo keeps you fresh and confident throughout the summer season. Embrace sophistication and style with Milano Deo, your scented companion for memorable summer moments.




Stay Cool and Confident All Summer Long!

With the right deodorant or antiperspirant, you can enjoy a summer filled with outdoor adventures and sunny days without worrying about body odor. Choose a product that suits your needs, whether it's a natural deodorant, clinical-strength antiperspirant, or a combination of both, the one that keeps you feeling fresh, cool, and odor-free. Embrace the season with confidence and make the most of your summer days!