Everything You Need To Know About Arabic Attar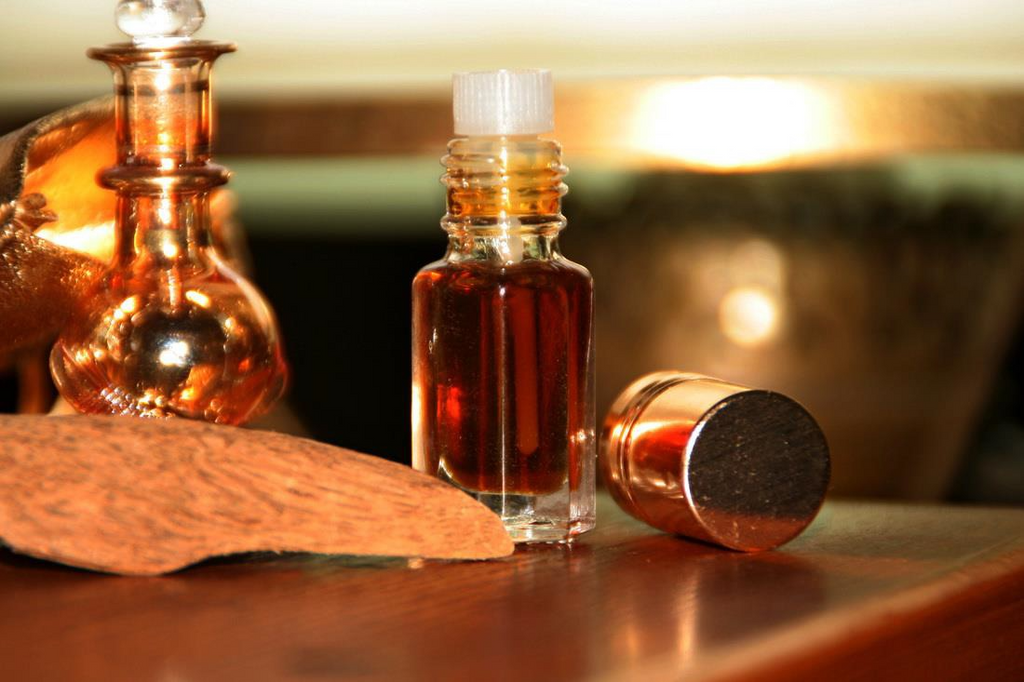 Attar, made from natural extracts and free from alcohol, is a popular personal fragrance among people. It falls under the bakhoor attar category and has an Arabian touch to it, making it a suitable gift for both men and women. The attar industry is a multibillion-dollar business, with Arabic attar playing a significant role. Oud, bakhoor, and oil colognes are widely used in the production of Arabic attar.
Arabic attar exudes a strong and aromatic fragrance, typically based on traditional scents like jasmine, amber, musk, and oud, with oud being the fragrance of wood that can be applied to the skin or burned to spread the aroma in the environment or on clothing. The reason they are sold in large quantities is their high intensity. For summer, opt for light and refreshing scents like rose and jasmine, and for winter, choose warm and cozy scents like musk and saffron.
When using Arabic attar, it is recommended to apply it with moist hands, perform a small patch test if you have sensitive skin, and apply with clean hands. If using a dark-colored attar, make sure it is fully absorbed before wearing clothes to avoid staining. Choose your attar based on the season, for summer opt for gentle floral notes, for monsoon season, consider refreshing aromatic herbs, and for winter, select woody and spicy mixes
Here's Our Top  Arabic Attars to fill your wardrobe:
1. Amber Oud 
The Amber Oud fragrance by BIRRA FRAGRANCES is a unique blend of woody and amber scents, suitable for both men and women. The delicate combination of premium ingredients is created to evoke beauty and softness, making it perfect for any occasion. The sleek design of the bottle and elegant packaging add to its overall sophistication and modern appeal. This luxurious fragrance exudes an imperial and superior masculinity that is sure to turn heads. Experience the essence of beauty and tenderness with the Amber Oud by BIRRA FRAGRANCES.
2. Rose Oud
Rose Oud by BIRRA FRAGRANCES is a luxurious fragrance that strikes a perfect balance between woody and amber notes. It opens with a rich and intoxicating aroma of an array of beautiful roses. This fragrance is a combination of the deep and stunning floral essence of roses with the mysterious magic of woody Oudh. The result is a warm, sensual, and powerful scent that combines the alluring notes of musk, vanilla, and saffron. This fragrance is strong yet delicate, with a smooth blend of woody and floral tones. The enchanting scent it emits exudes fragility and elegance.
3. CARAMEL OUD
CARAMEL OUD by BIRRA FRAGRANCES is a captivating fragrance that combines the rich, creamy aroma of caramel with the woody scent of oudh. This alcohol-free attar will transport you to a mystical world where you can create new memories and relive old ones. The fragrance has a musky scent that will remind you of cherished moments spent with loved ones. Depending on the season, warm or cool attars can be used. Warm attars, such as Amber and Saffron, are believed to raise body temperature and are therefore used in winter. On the other hand, cool attars, like Rose and Jasmine, are believed to cool the body and are used in the summer.
4. FAAKIR
 At BIRRA FRAGRANCES, we offer a fresh and invigorating Arabic Attar that will leave you feeling breezy and confident. This citrusy fragrance is sure to turn heads and make you the center of attention wherever you go. We take pride in providing our customers with the best of luxury products, and our expertise in the industry is an added bonus. Our commitment to quality is unwavering, and we strive to bring you only the best fragrances that meet the French standard of luxury. We believe in delivering luxury at an affordable price, and our perfumes are guaranteed to charm and delight you.
Want something fresh and new? 
For more Arabic Attars visit at https://www.birrafragrances.com/