5 pocket friendly gifts from Birra's collection to woo your beloved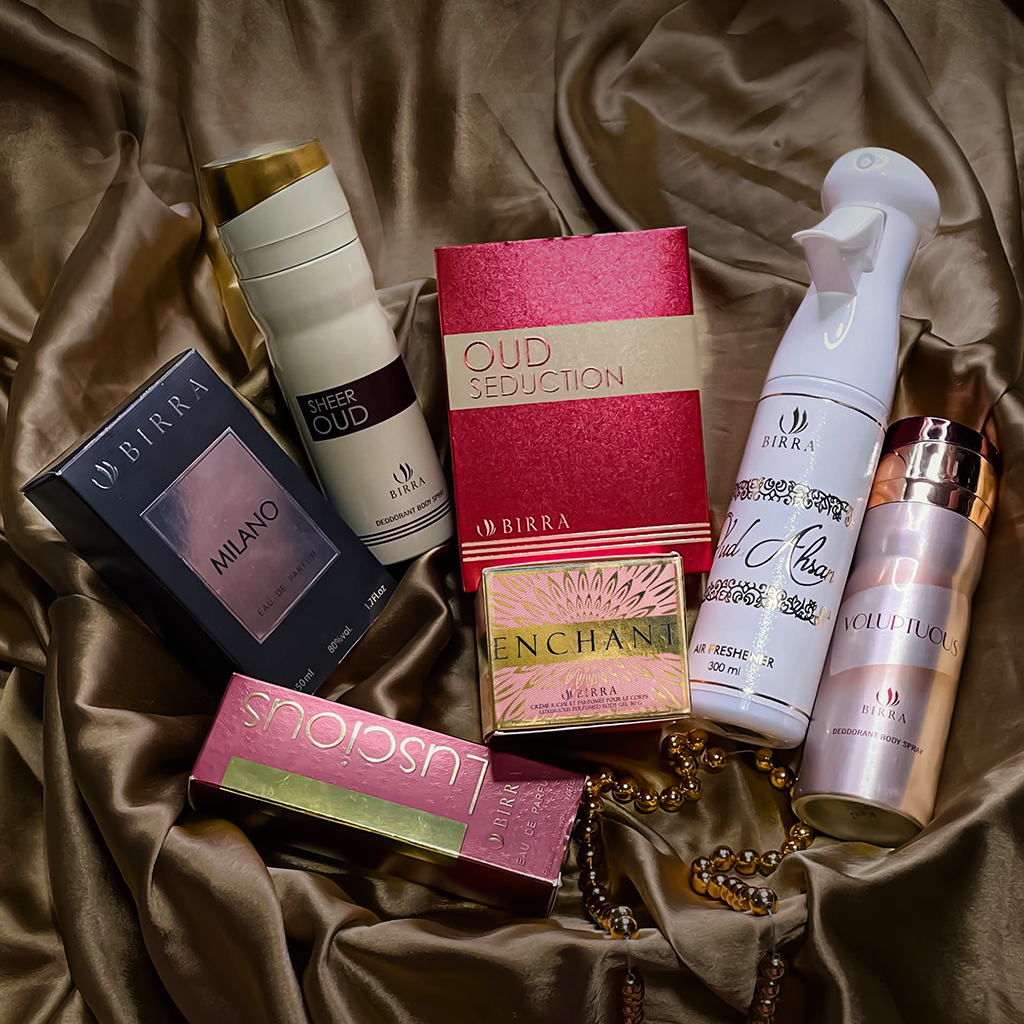 Looking for quality scents that are easy on the pocket for your loved ones? We have the right ones curated for you. Never compromising on the quality, here are some of our best fragrances that are budget friendly:
1.Royal Musk - Our Royal Musk is an olfactory indulgence basking  in the magic of soft saffron,sweet jasmine along with an array of florals.
Price - Rs. 200
Mysterious

- This contemporary fragrance will make you embrace the endless pursuit of success, delivering a bouquet of vivid sensuality with a mysterious undertone.
Let your success speak for itself through Mysterious.
Price - Rs 690
3.Vivacious - With the sweet-smelling vibrance of jasmine blending perfectly with dark rich scents of cocoa and tonka bean, this enchanting fragrance exudes joyful, passionate feminine energy that is deeply sacred.
Price -Rs 590
Rose Oudh

- This fresh, healing bouquet in a bottle will make you want to not only relive past pleasant experiences but also create new ones. Gift your loved ones with this fresh, warm and alluring fragrance.
Price-Rs 300
5.Oudh Sensation Deo- Capturing the essence of Assam, this intense fragrance will enchant your senses with its warm and woody notes progressing to smoky and sweet notes.
Price-300
Pick any of our suggestions or find a variety of other fragrances on our website!