Top 4 Deodorants For Winter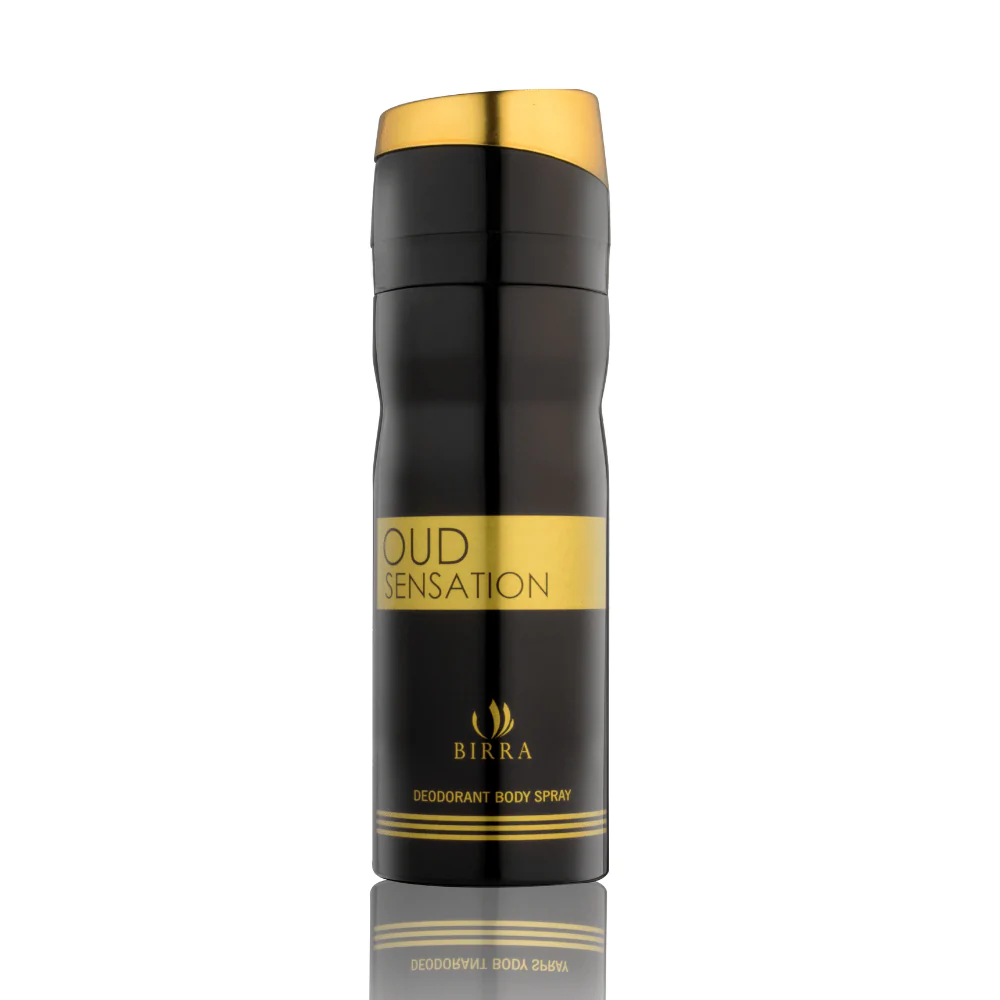 By using deodorants, you not only improve your body odor, but also stay active and energetic throughout the day. This, in turn, boosts your confidence and self-esteem, making you look and feel your best. So, if you want to stay fresh and confident, using a good quality deodorant is a must. So, for your convenience, we have put together a list of the best deodorants for men. Read on to know more.
1. OUD SEDUCTION DEO 200ML
Oud Seduction is a highly sought after perfume from Birra fragrances. With its mix of Bulgarian and Turkish roses, as well as a touch of vanilla, it provides a sense of pure sensuality and elegance. Women have made wearing perfumes a part of their daily routine, constantly adding new scents to their collection. All Arabic offers a wide range of the best deodorants for women, highly favored by women across the country. Along with our range of perfumes for both men and women, we also offer decants of popular Arabic fragrances. So, ladies, when you're in the market for the best deodorants, be sure to check out our collection.
2. OUD ARABICA DEO 200ML
At Birra Fragrances, we understand the importance of feeling fresh and confident all day long. That's why we offer a wide range of the best smelling deodorants for both men and women at affordable prices. Our collection features original and authentic scents from the UAE, including popular fragrances in deodorant form. Whether you prefer a light, fresh scent or something more intense, you are sure to find the perfect deodorant to suit your needs. Our products are convenient to carry and a budget-friendly alternative to perfumes. Visit us today and discover the best deodorants for you.
3.ESSENTIALLY OUD DEO 200ML
Essentially Oud is a unique fragrance that captures the essence of the Middle East and combines it with luxurious scents like rose and sandalwood. It's a rare and mystical fragrance that offers a velvety feel and a rich scent. The blend of oud oils, musk, and smoke creates a mesmerizing aroma that is sure to leave a lasting impression. Whether you're looking for a scent to wear during special occasions or simply as part of your daily routine, Essentially Oud by BIRRA Fragrances is a great choice.
4. Acqua Birra 200 ML Deo
Acqua Birra is a high-quality deodorant for men that promises long-lasting freshness. It uses premium essential oils that give off a mysterious scent, making it the perfect choice for everyday wear. The travel-friendly packaging makes it ideal for use on the go, giving you confidence no matter where you are. BIRRA Fragrances offers a range of fragrances to choose from, so you can find the perfect one to match your mood and style. Whether you prefer dark, spicy, intense, or sophisticated scents, BIRRA has a fragrance for you.
For more  BIRRA DEODORANT visit to https://www.birrafragrances.com/