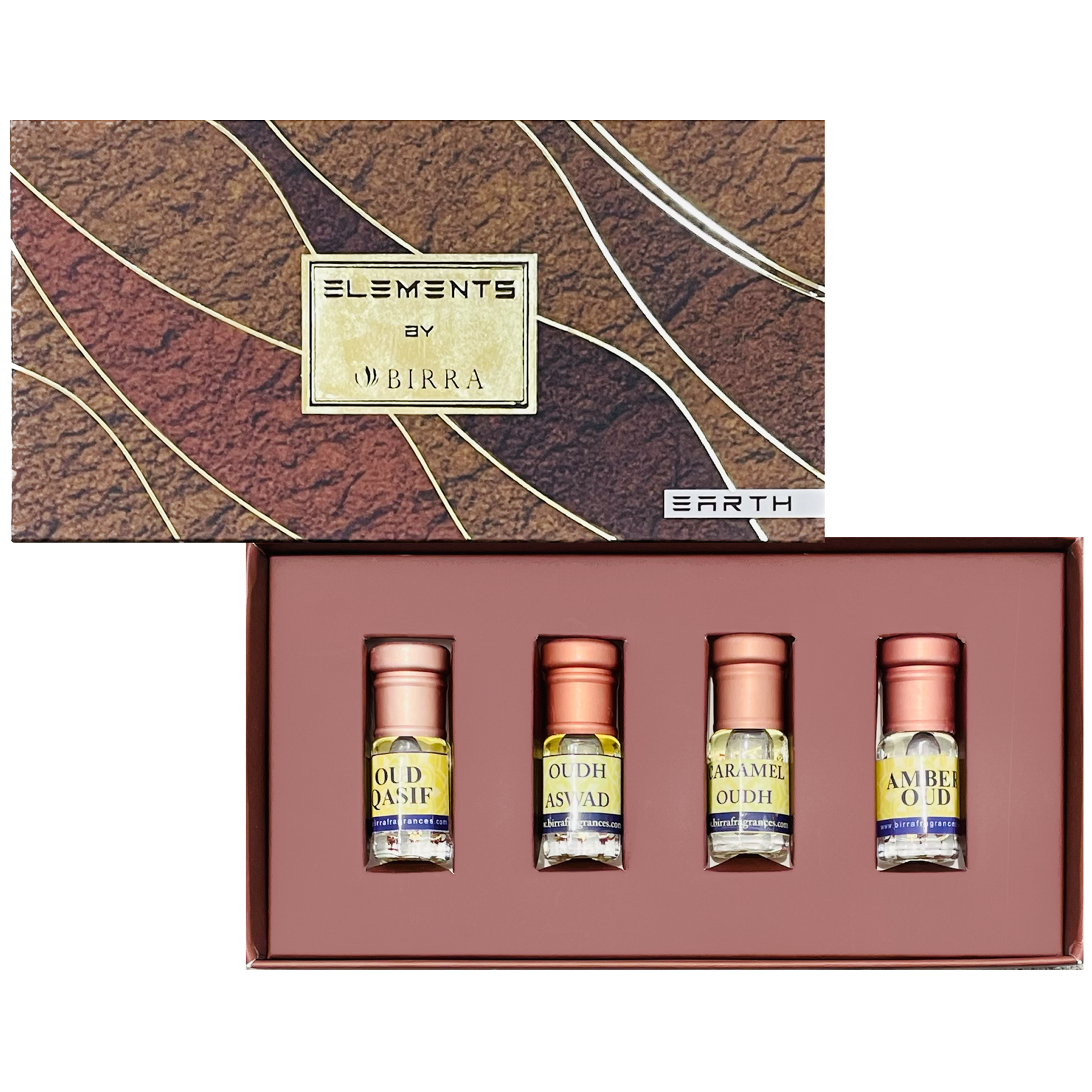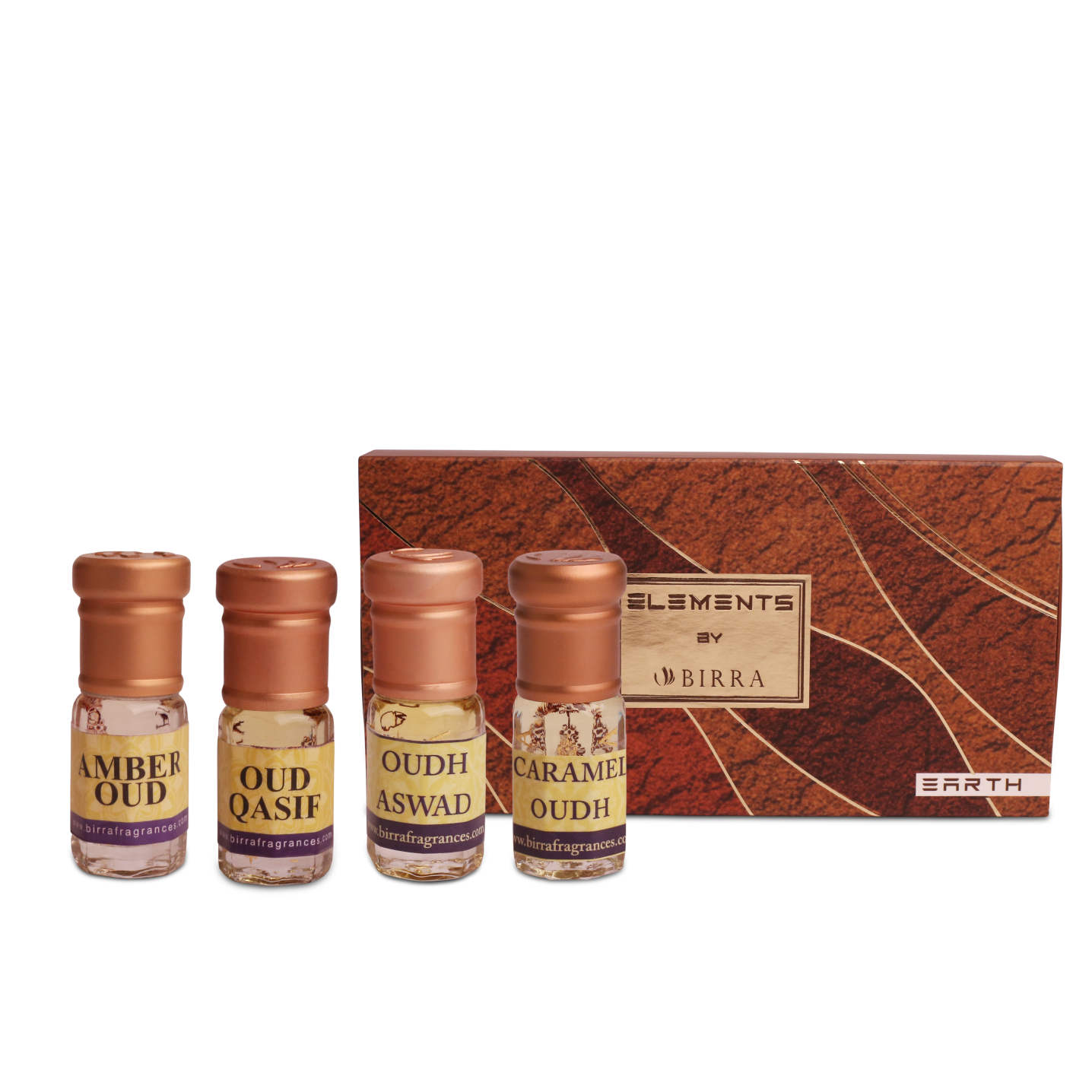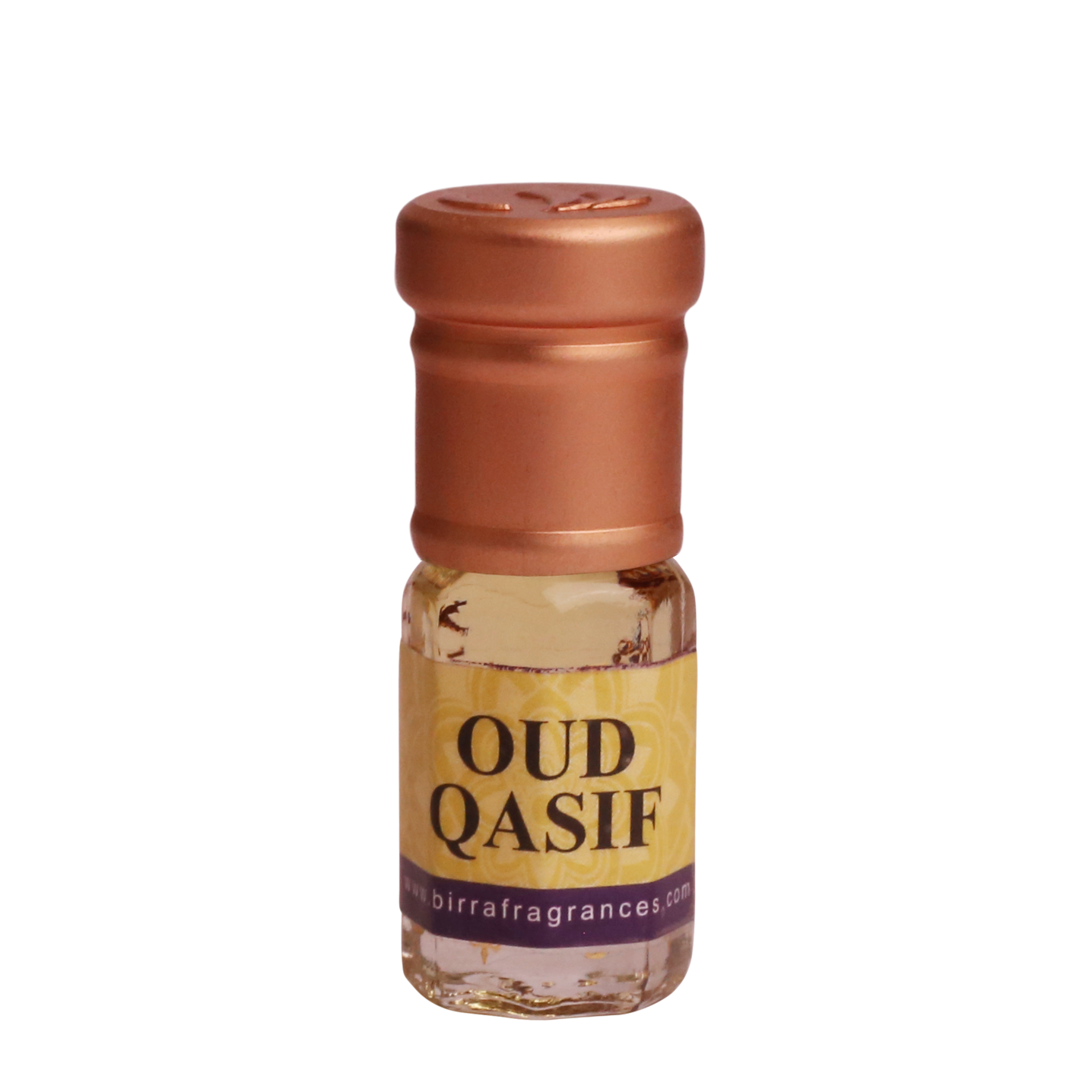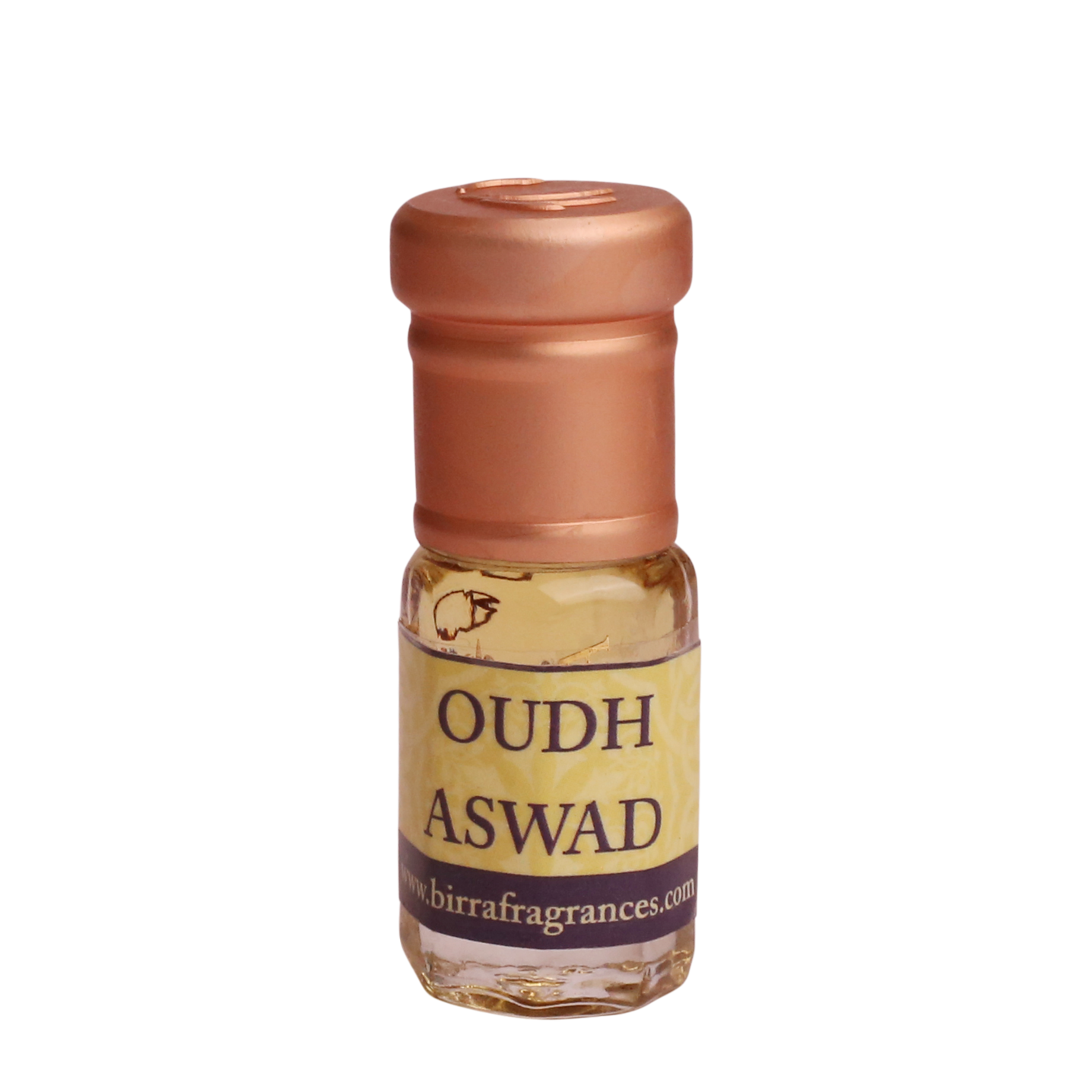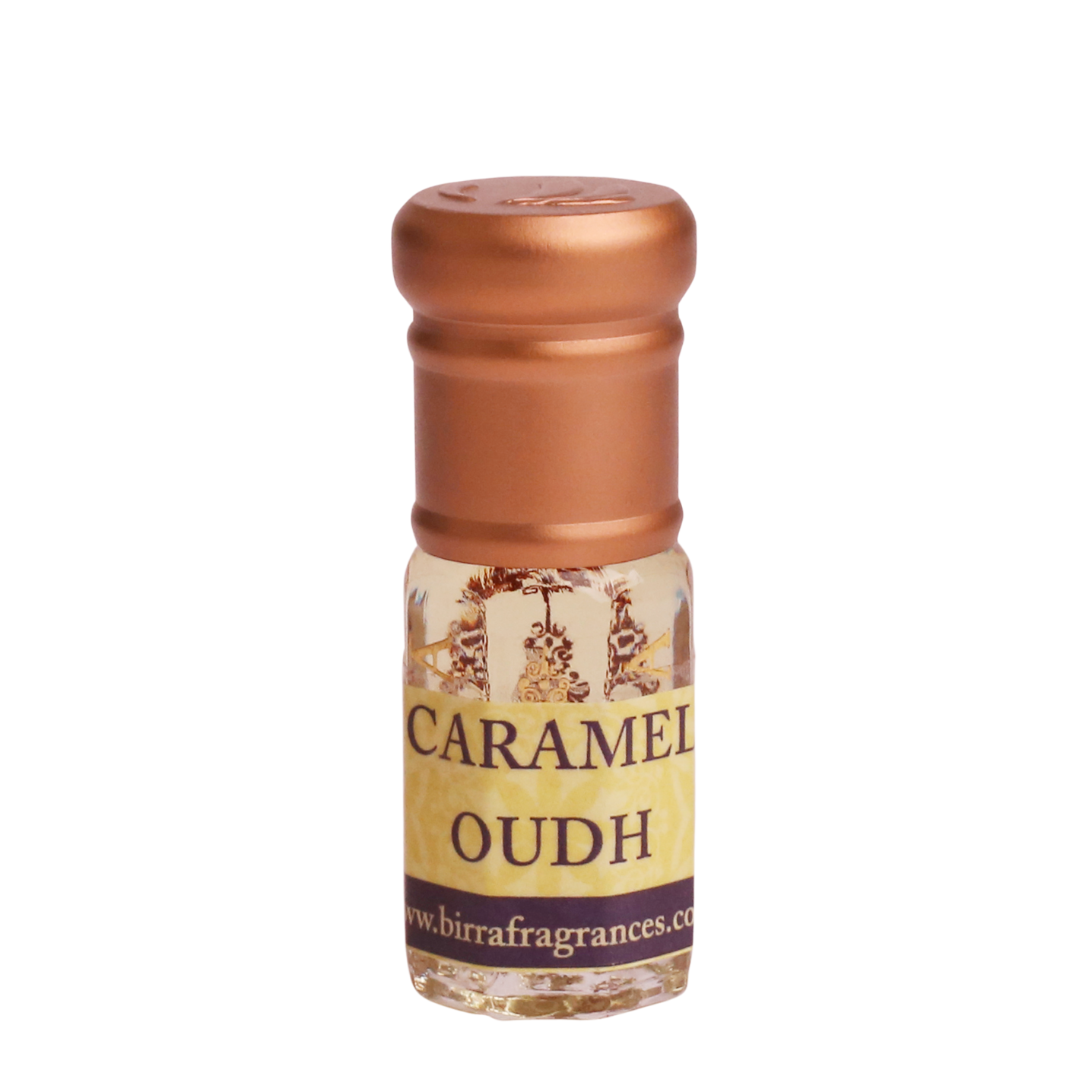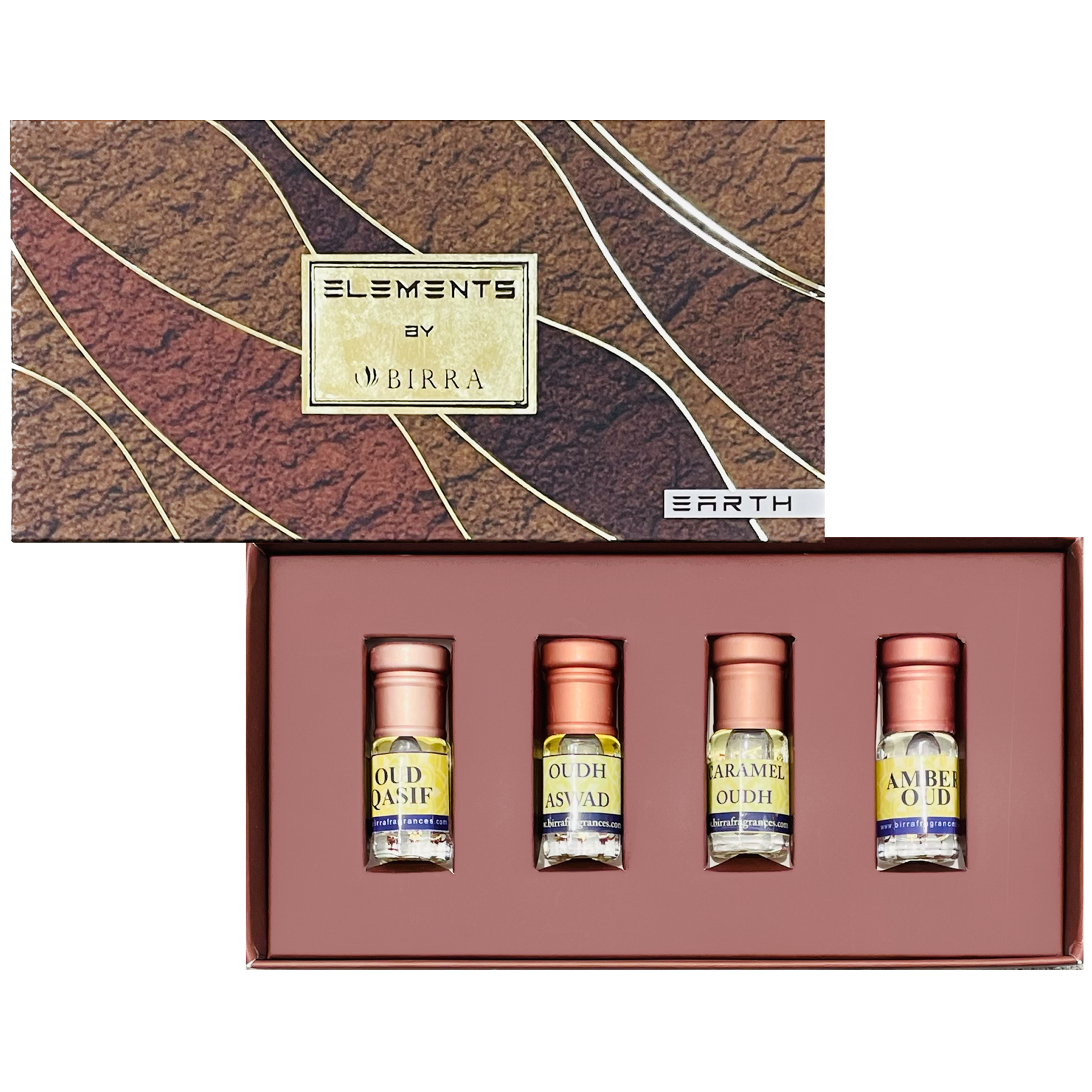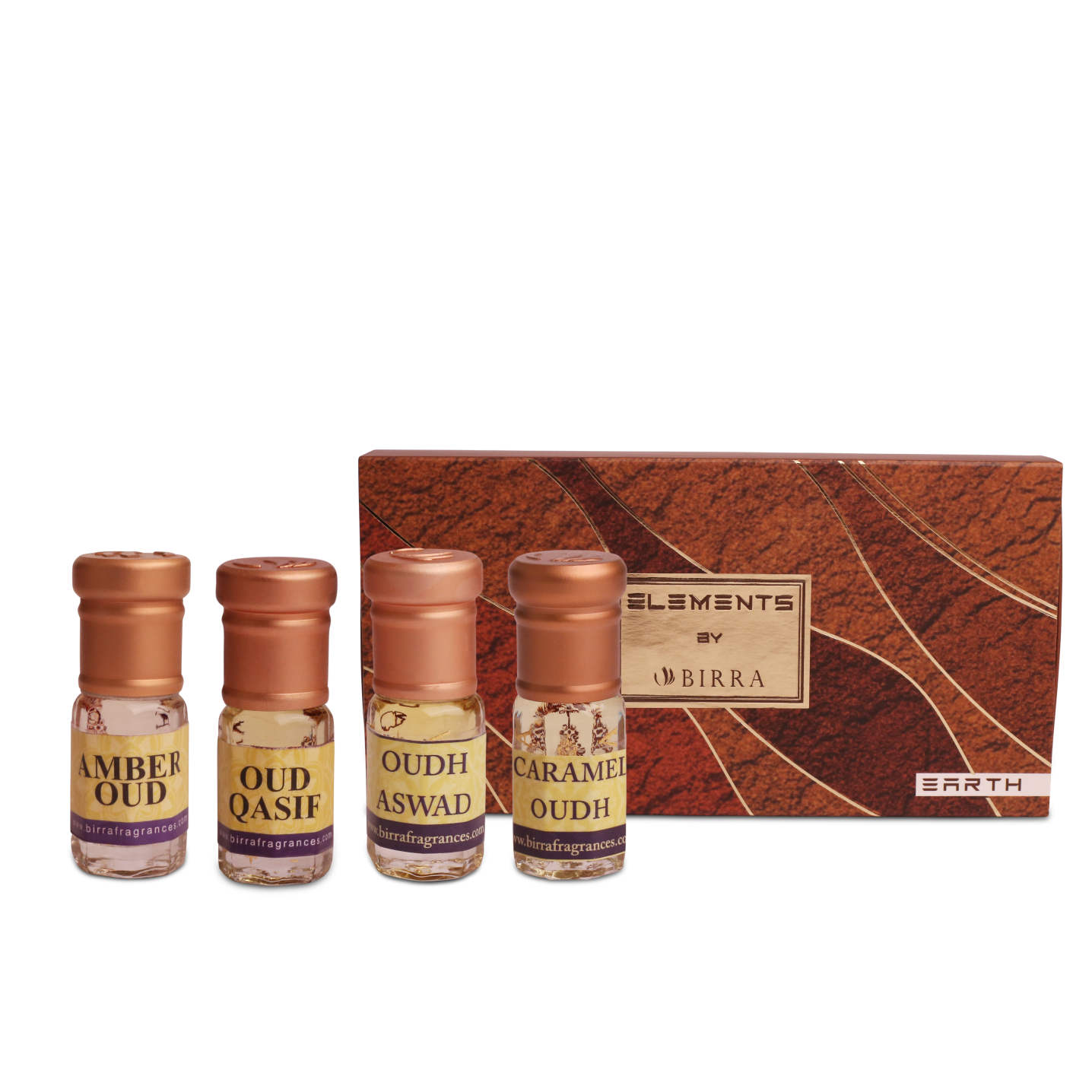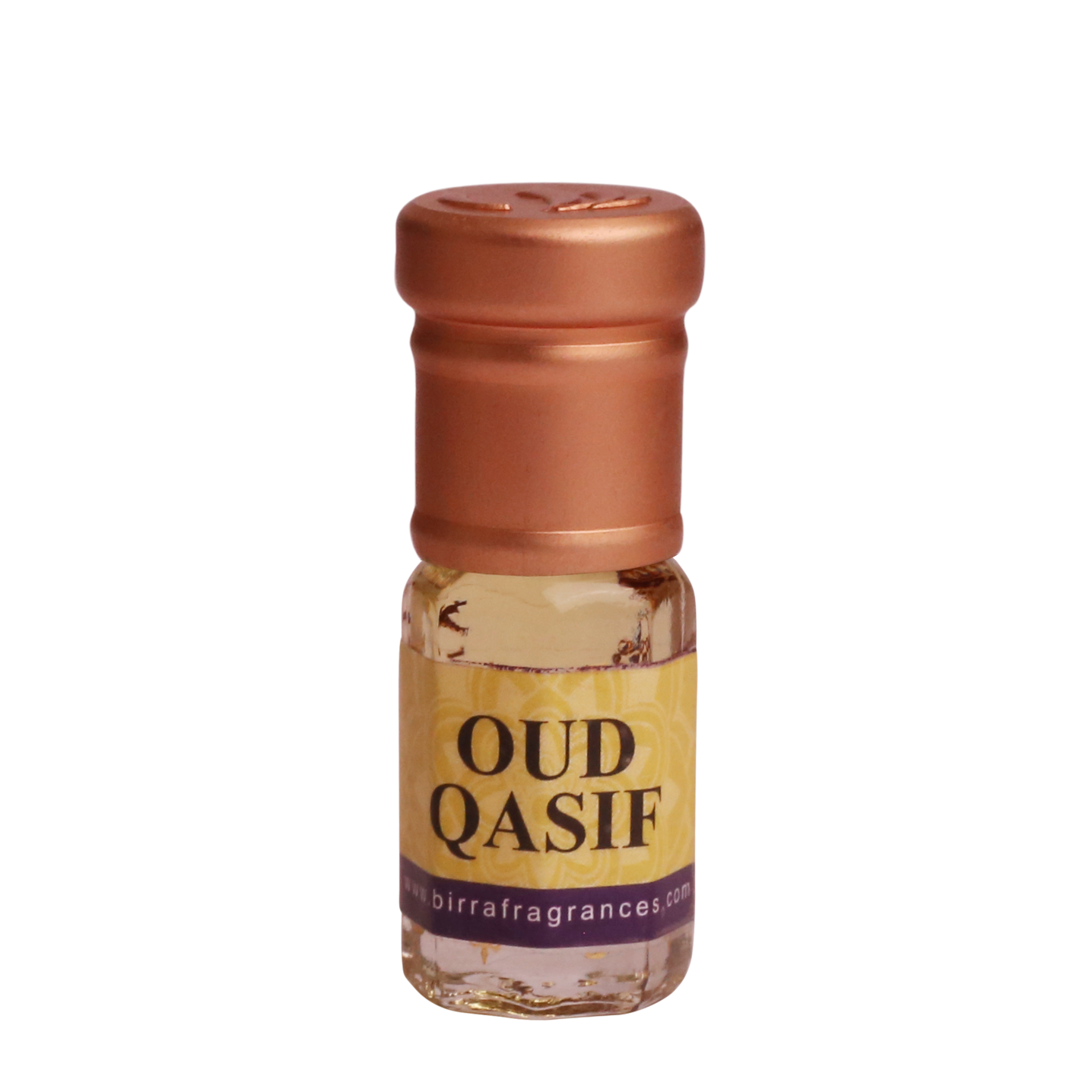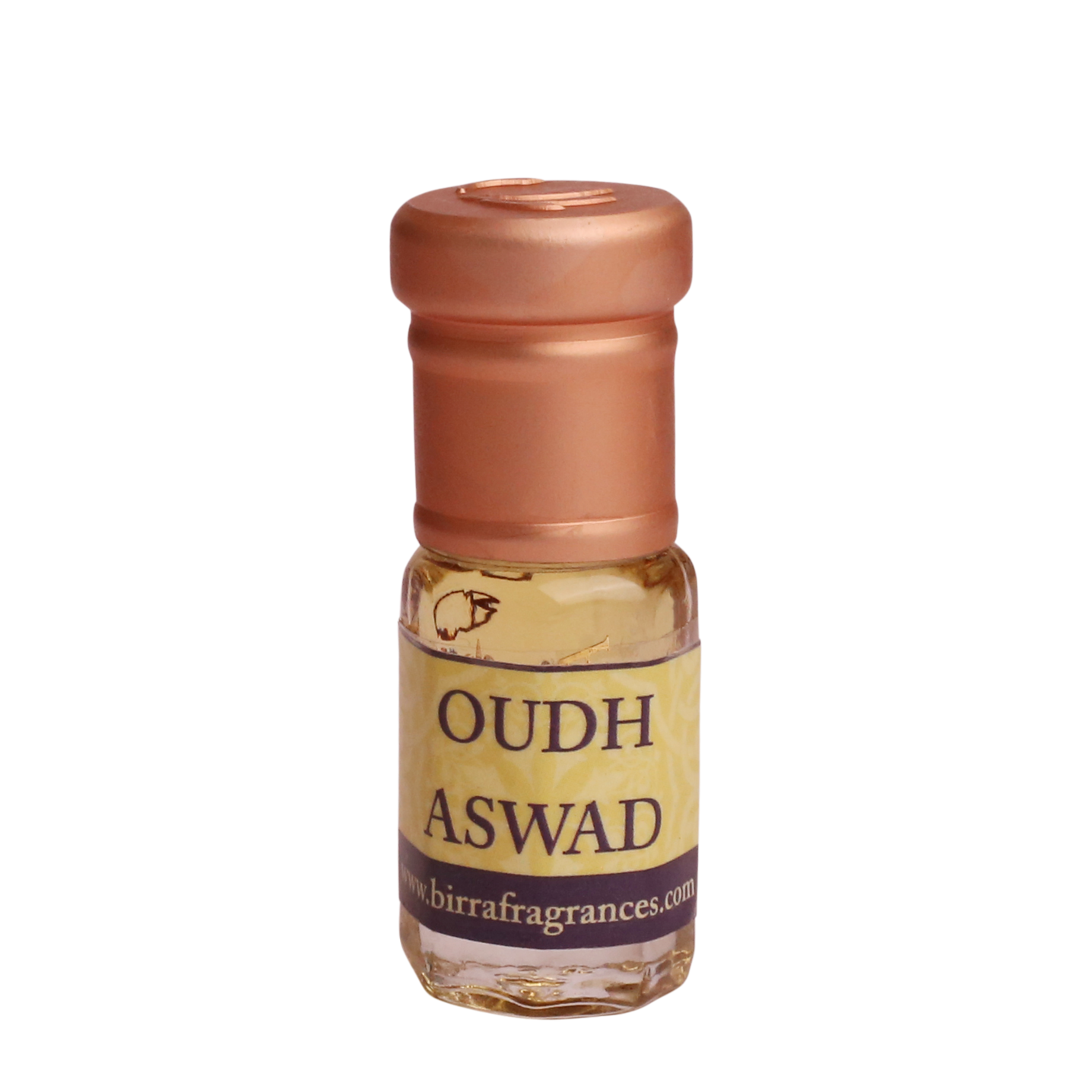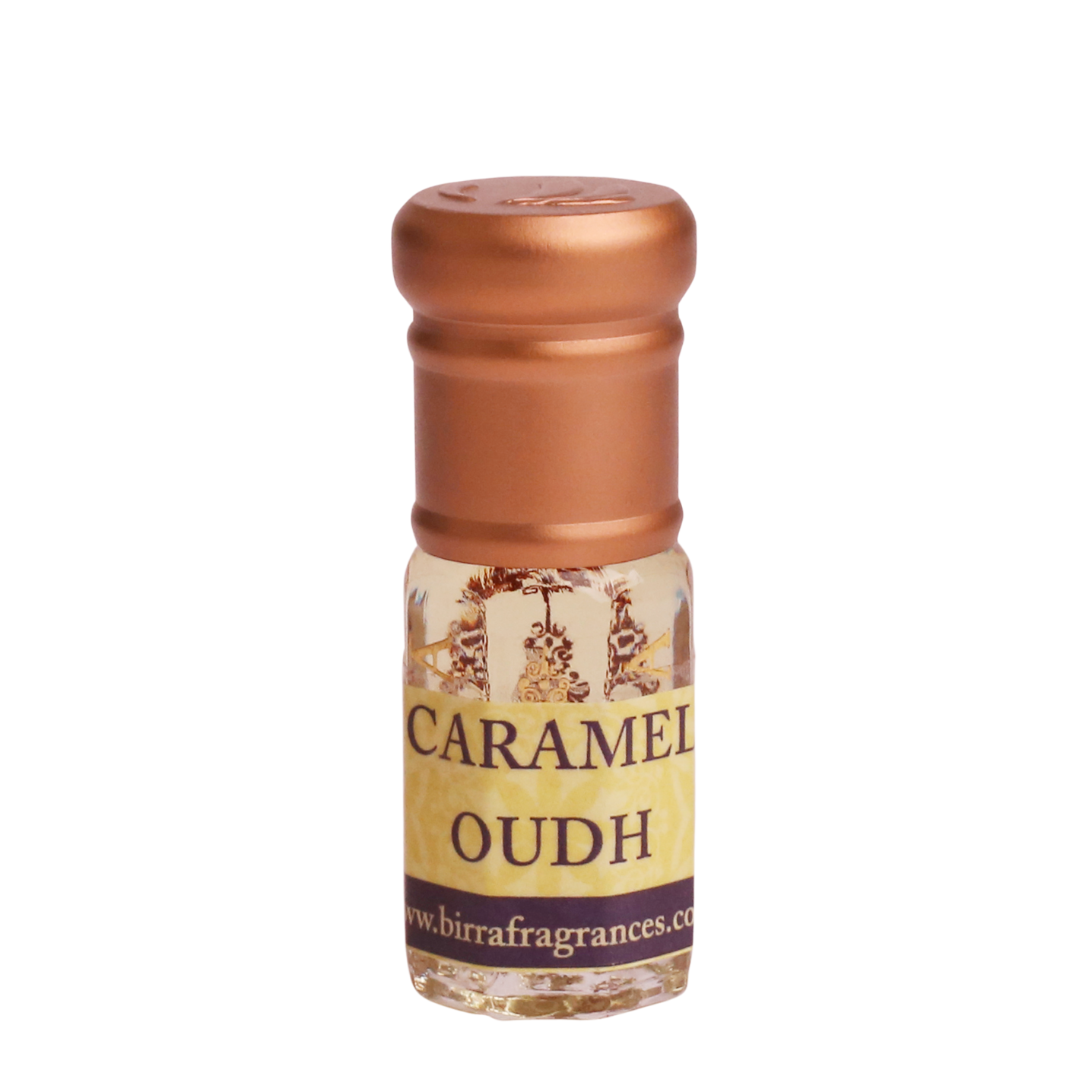 Elements by Birra - Earth
Rs. 1,250.00
Enjoy 50% Off With 40% Pre-Applied & Extra 10% On Prepaid!
Introducing Elements by Birra's Earth Collection, a harmonious blend of scents that allow you to connect with nature's essence. Immerse yourself in the floral and spicy allure of Oud Qasif, where oud, sandalwood, and woody notes intertwine to create a rich and complex fragrance. Experience the sophistication of Oud Aswad, a captivating blend of rose, agarwood, and sandalwood that exudes warmth and elegance. Indulge in the tantalizing and multifaceted aroma of Caramel Oud, where sweet and gourmand notes intertwine with woody and amber undertones.
Lastly, discover the captivating allure of Amber Oud, a sophisticated composition of fresh citrus, delicate florals, honeyed sweetness, and warm amber and woody undertones. With Elements by Birra - Earth Collection, embrace the beauty and grounding energy of nature in every spritz.
4 Attars x 3ml each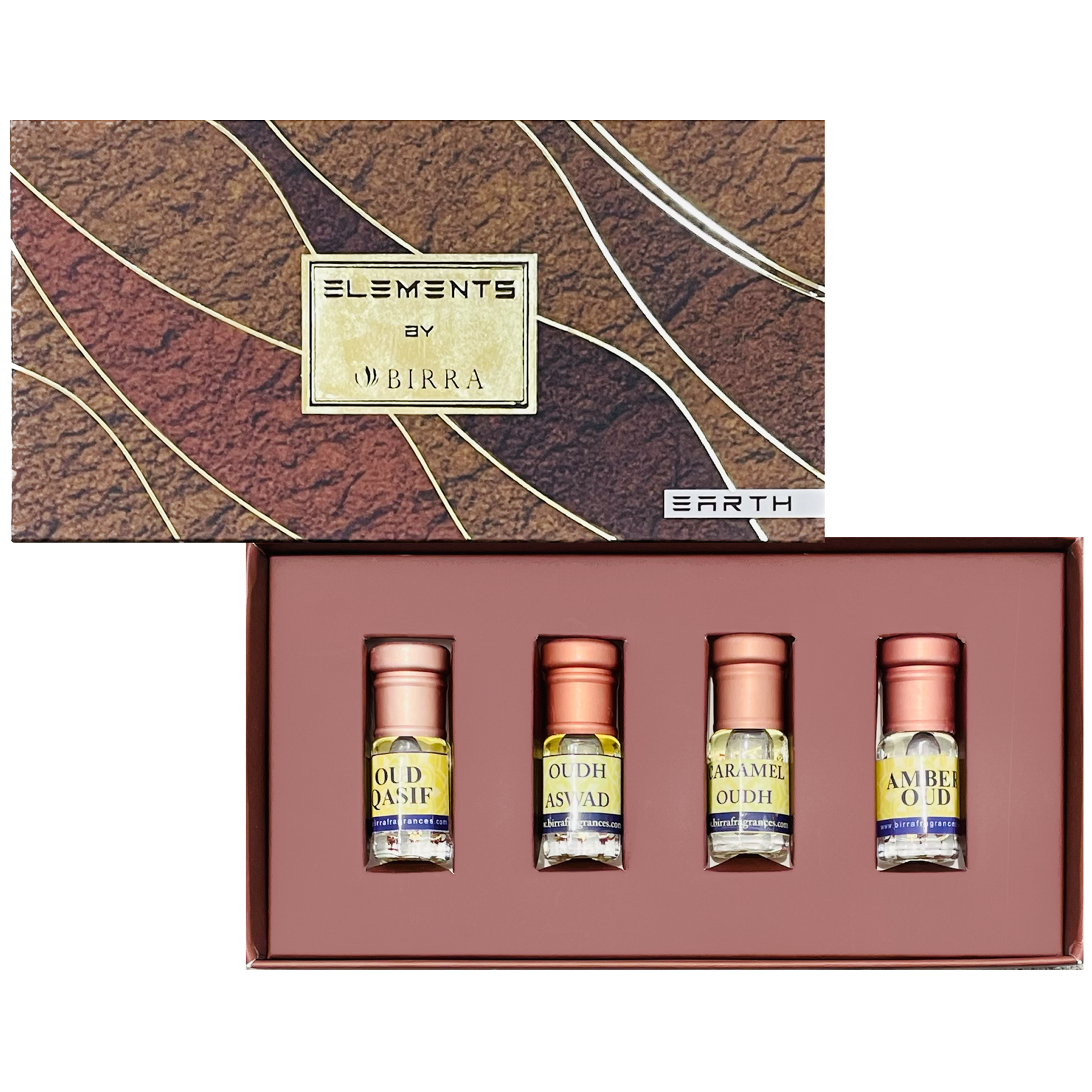 Elements by Birra - Earth