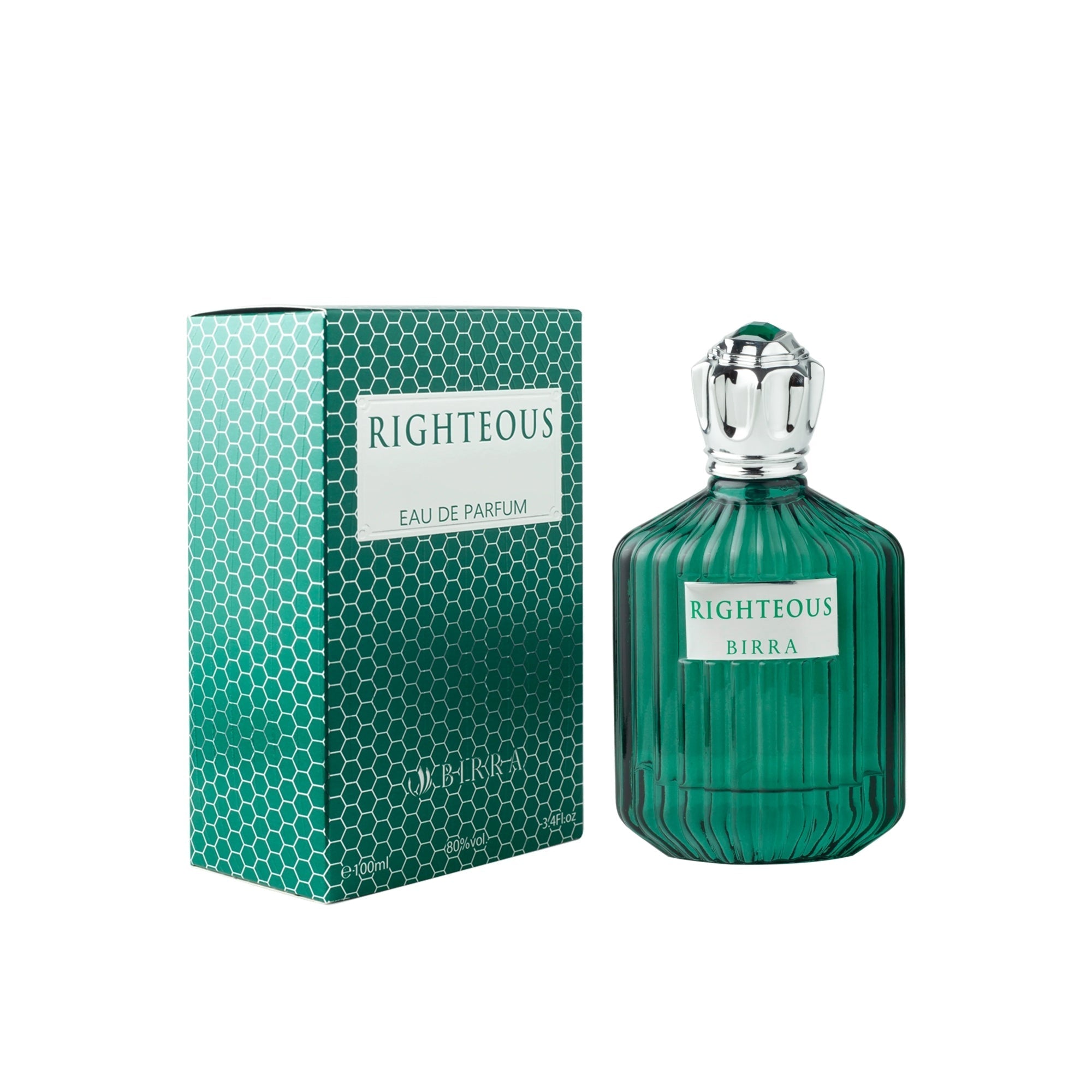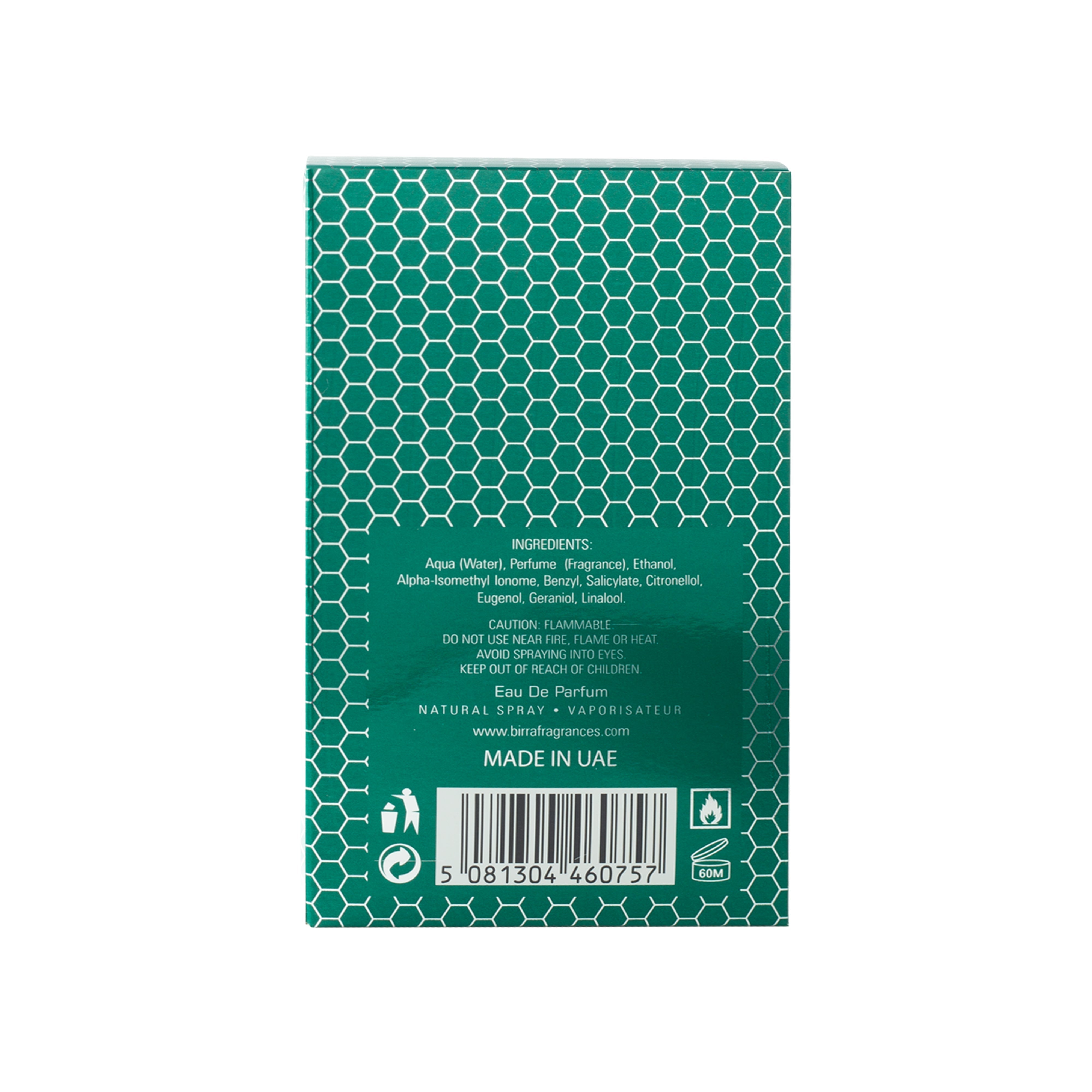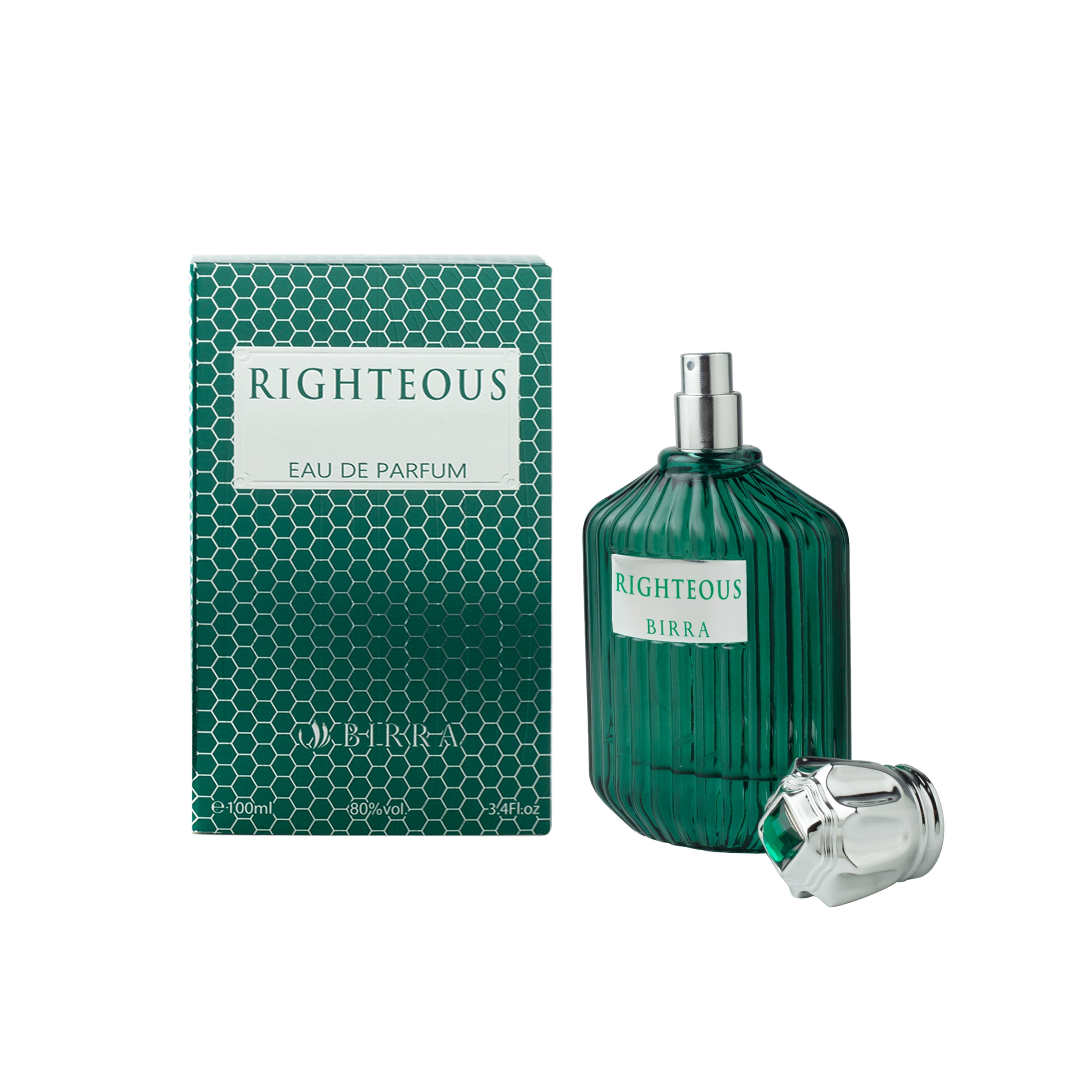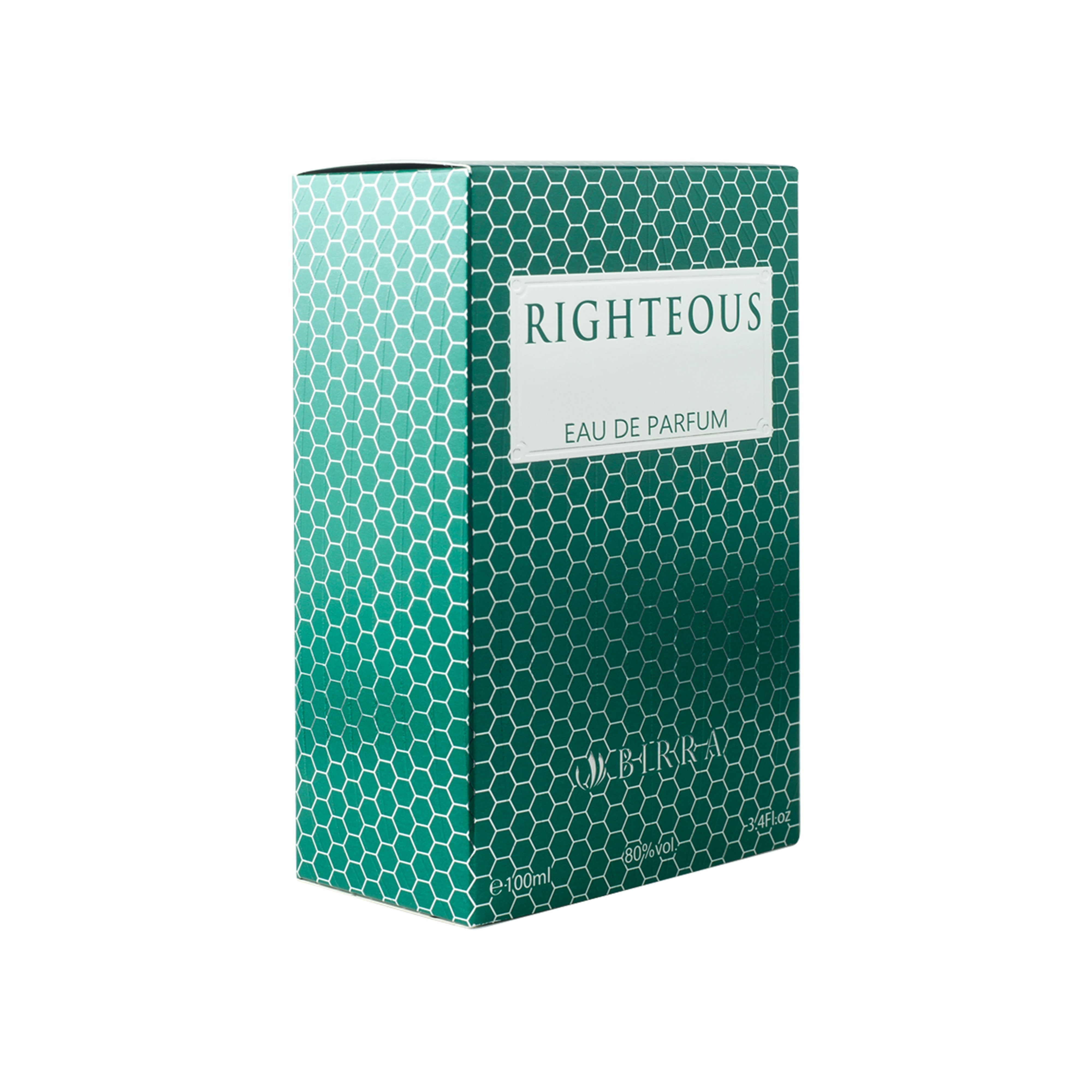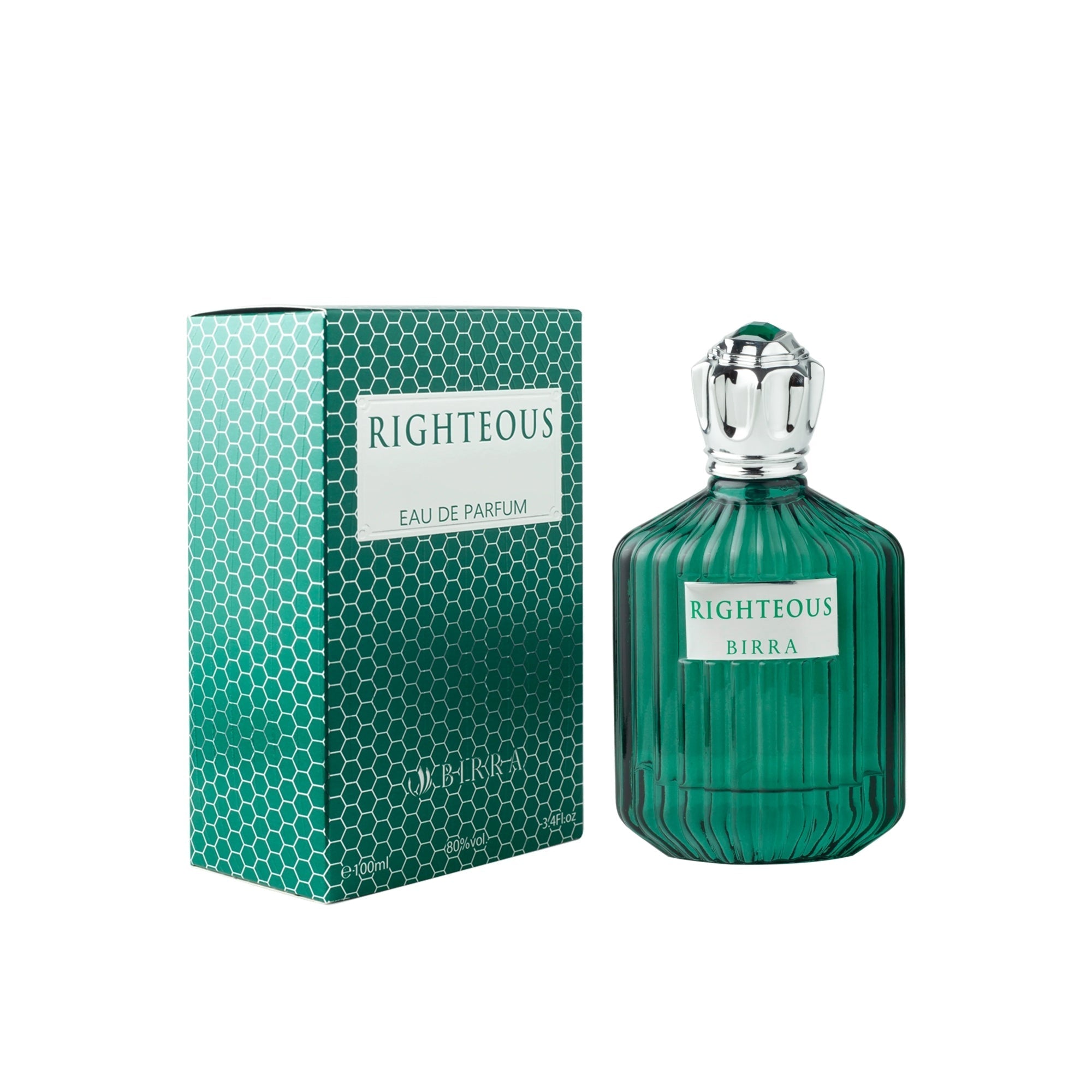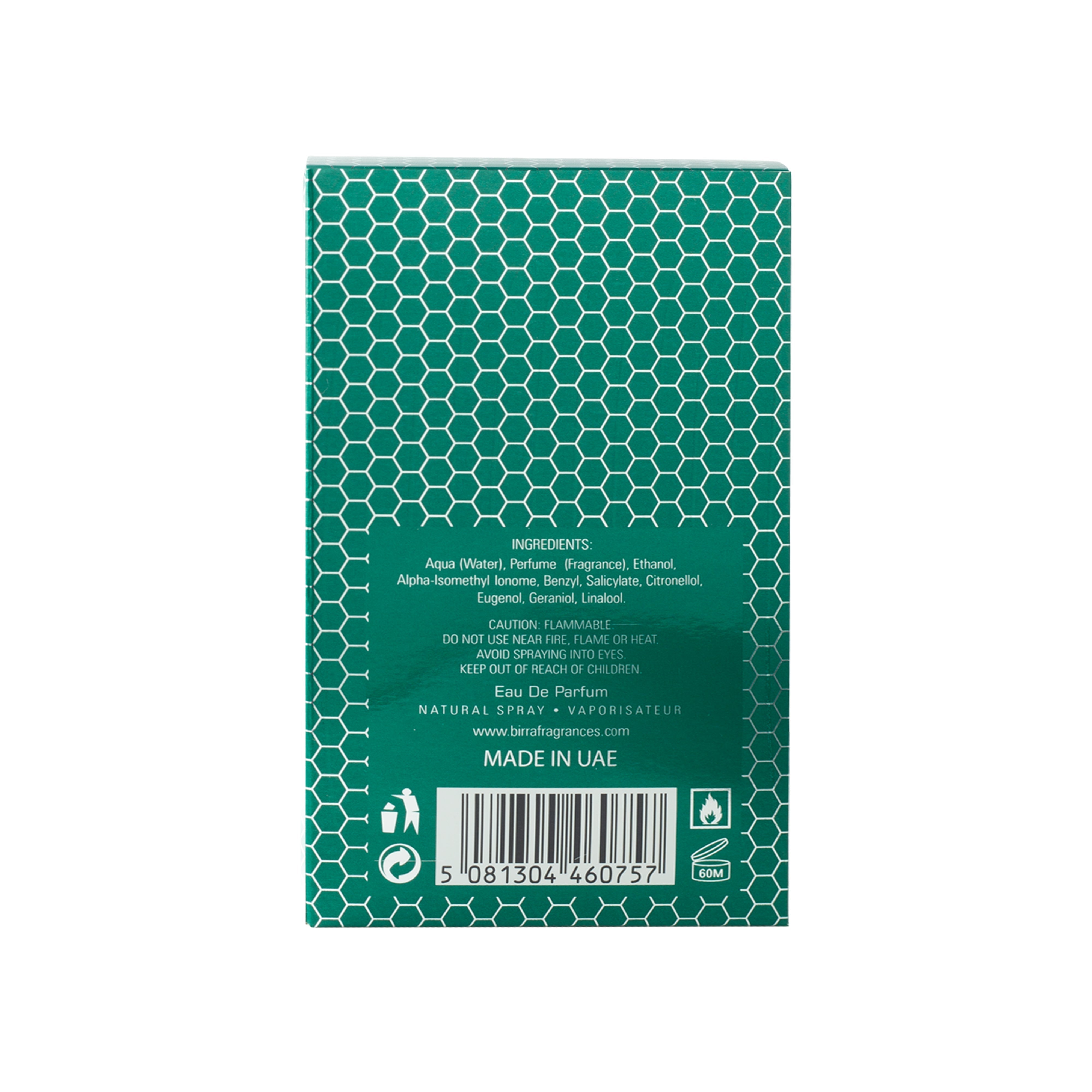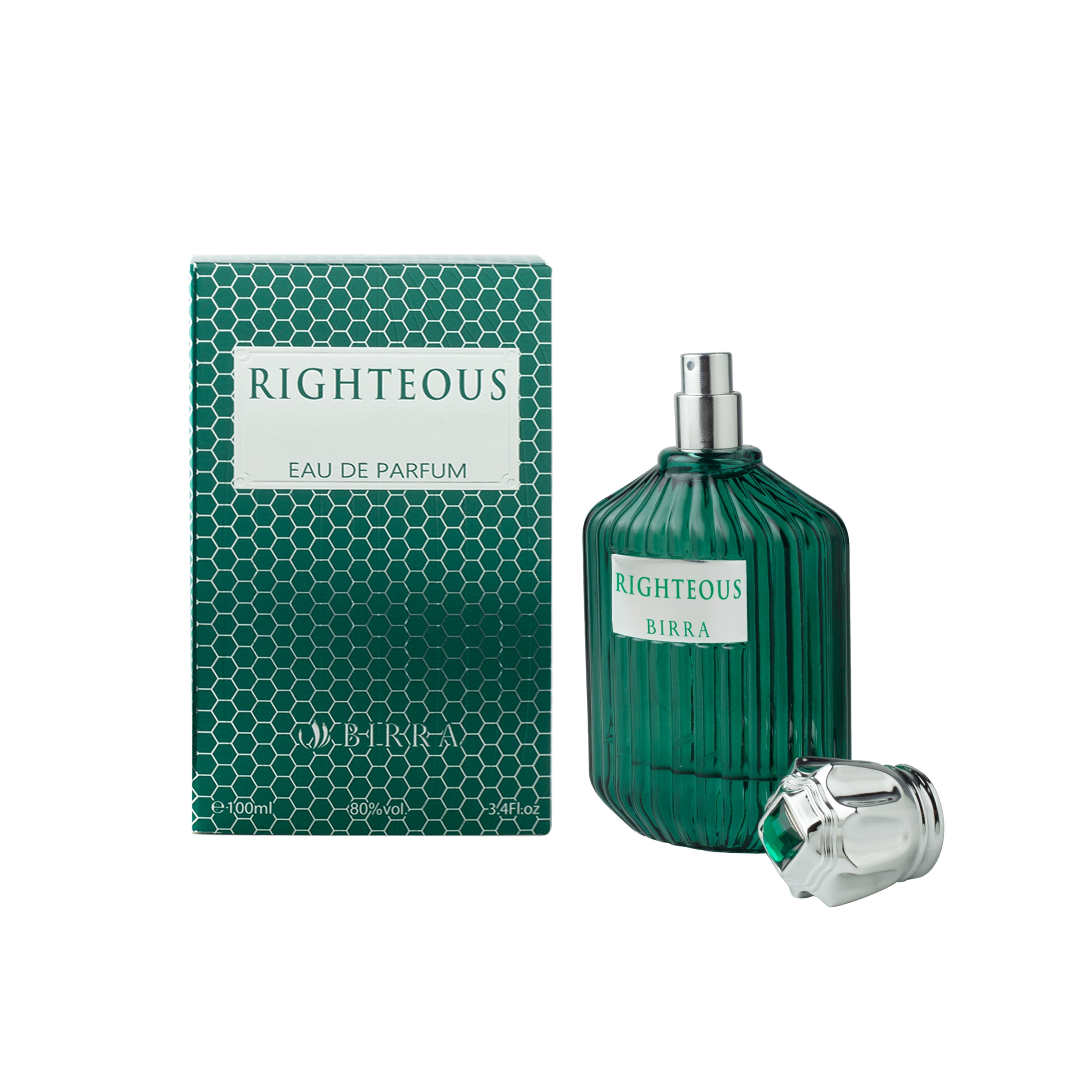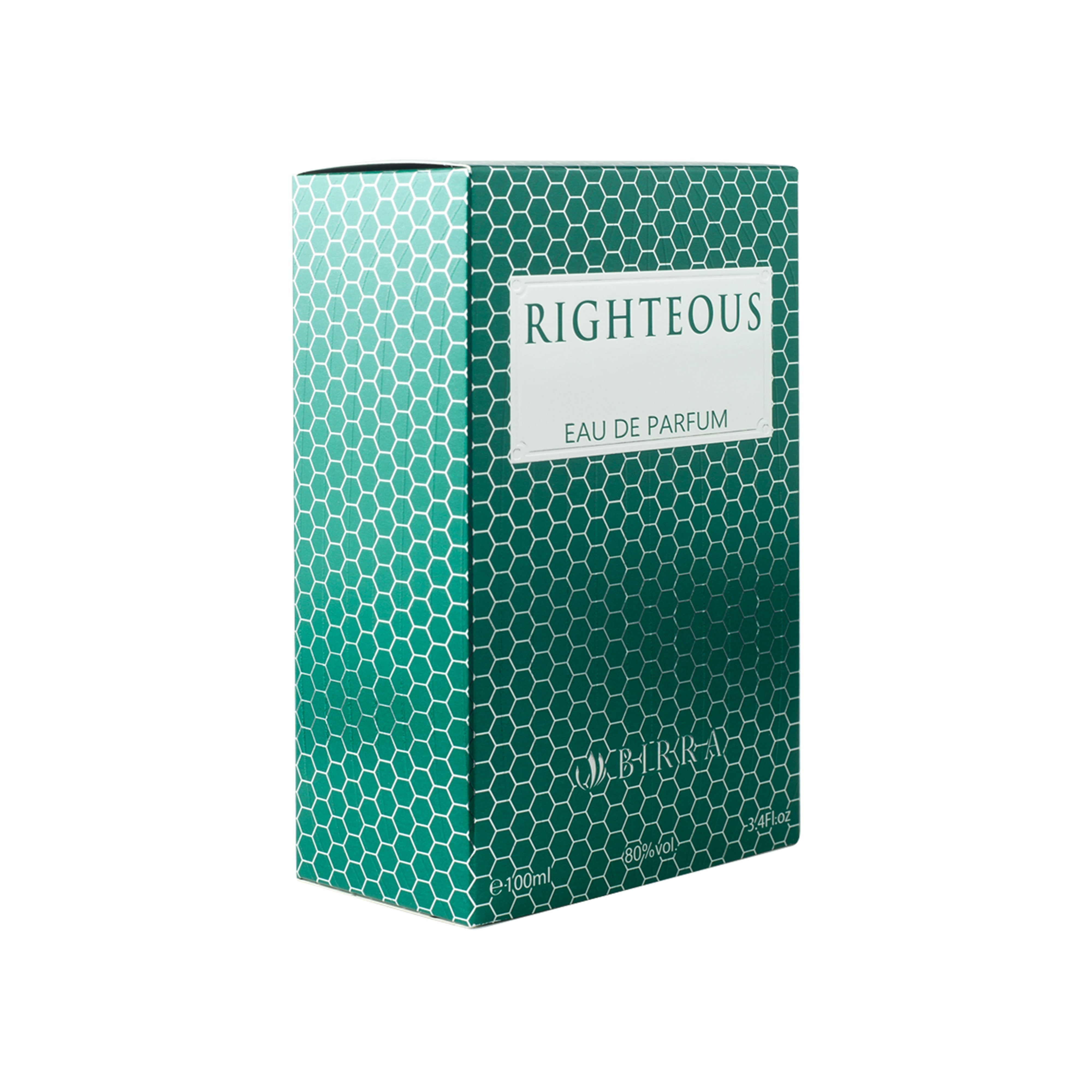 Righteous -EDP 100ml-Premium Perfume
Righteous  EDP 100ml- Premium Perfume for men
Righteous, an evocative fragrance, begins with a refreshing blend of premium green apple, mint, lavender, and grapefruit, creating a vibrant and invigorating top layer infused with the essence of a premium perfume for men.
Transitioning seamlessly, it delves into a heart of sage, geranium, carnation, and jasmine—a harmonious blend that invokes a sense of refined elegance and  make it a premium perfume for men 
Finally, it settles into a rich, grounded base with the premium woody embrace of fir and cedar, complemented by the earthy depth of patchouli—a meticulously curated combination leaving a lasting, sophisticated trail that embodies the purity, luxury, and exclusivity expected from a premium men's perfume.
Top: Premium Green Apple, Mint, Lavender, Grapefruit - Crafted with the sophistication of a premium men's  perfume.
Middle: Sage, Geranium, Carnation, Jasmine - A symphony of scents for refined elegance and premium floral allure.
Base: Fir, Cedar, Patchouli - A premium combination ensuring a lasting, sophisticated trail of purity and luxury, befitting a premium perfume for men.
Real time Visitor right now