Beamish EDP: Embrace the Enigmatic Blend of Masculine Power and Refreshing Sophistication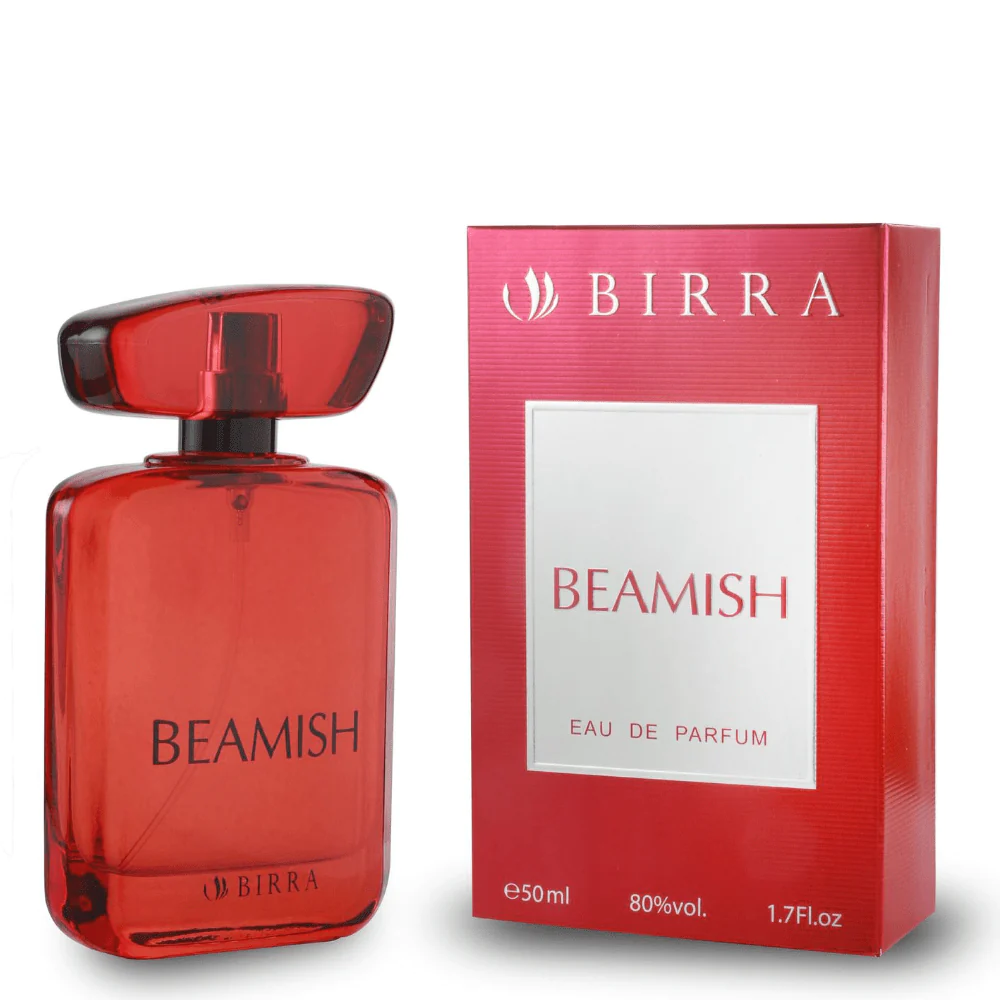 Prepare to be captivated by the allure of Beamish EDP, a fragrance that seamlessly combines deeply masculine notes with fresh and airy accords. With a well-balanced mixture of scents, this enigmatic perfume takes you on a journey of contrasting elements. From the invigorating top notes that awaken the senses to the captivating heart notes and the lingering base notes, Beamish EDP offers a unique olfactory experience that exudes confidence and sophistication.
A Zesty and Exhilarating Opening: Beamish EDP begins its aromatic tale with top notes of blood orange and saffron. The vibrant citrusy burst of blood orange intertwines with the warm and spicy essence of saffron, creating a zesty and exhilarating opening that is both invigorating and intriguing. These top notes set the stage for the journey that lies ahead.

The Perfect Balance of Masculine Strength: As the fragrance settles, the heart notes of cypress, clary sage, and leather take center stage. The earthy and woody aroma of cypress brings a sense of grounding and strength, while clary sage adds a touch of herbal sophistication. The leather note infuses the fragrance with a deep and masculine character, evoking images of refined elegance and timeless allure.

A Trail of Captivating Sensuality: The base notes of amber, patchouli, and vetiver leave a lasting impression, revealing the seductive and sensuous side of Beamish EDP. Amber adds a warm and inviting element, while patchouli contributes an earthy and exotic touch. Vetiver, known for its smoky and woody nuances, completes the base, leaving a trail of captivating sensuality that lingers in the air.

A Fragrance for the Confident and Refined: Beamish EDP is a fragrance designed for the modern man who embodies strength, sophistication, and charisma. Its well-balanced composition of masculine power and refreshing accords makes it suitable for any occasion, whether it's a formal event or a casual outing. With its ability to captivate attention and leave a lasting impression, Beamish EDP is a testament to the refined taste and confident nature of its wearer.
Embrace the captivating blend of masculine power and refreshing sophistication with Beamish EDP. From the vibrant and zesty top notes to the alluring heart notes and the lingering base notes, this fragrance is a harmonious symphony of contrasting elements. With its well-balanced mixture of deeply masculine notes and light, airy accords, Beamish EDP is a scent that exudes confidence, style, and refinement. Step into a world of enigmatic fragrance and let Beamish EDP be your signature scent, leaving an indelible mark wherever you go.